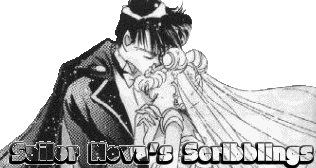 Welcome all to my page of poetry.I have very few poems
dedicated to Sailor Moon but I hope you enjoy them anyway.
I have written some stories too so please read them and if
you like them feel free to send praise and or critisism*grin*.
Any of you who write Sailor Moon fanfiction,stories,or poetry
can send your stuff to me and I'll post them.